Your smartphone is now a remote control.
Control your home theater devices from the iPhone or Android mobile phone you already own. Anyone in the house can download the Harmony iPhone or Android app turn their mobile phone into a personal universal remote control, including 50 favorite channel icons and gesture control.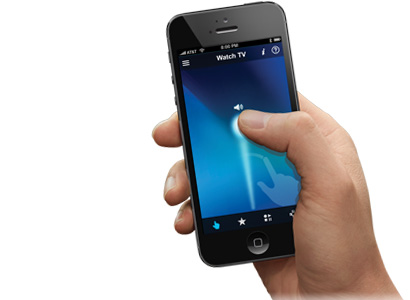 Swipe and tap control
Swipe or tap your thumb across your smartphone screen to adjust the volume, change the channel, fast-forward, rewind, pause, play and skip forward or back.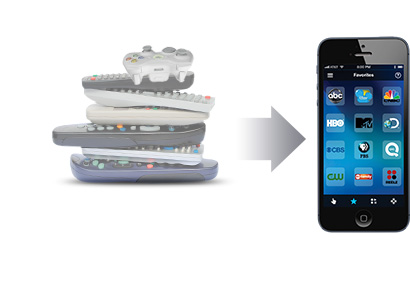 A smartphone app that simply works
Consolidate 8 remote controls into one simple mobile app. Harmony is compatible with over 225,000 home theater devices. And unique to Harmony is our patented Smart State technology, which remembers your devices' power and input settings and automatically adjusts them based on what you want to do.
Look up your device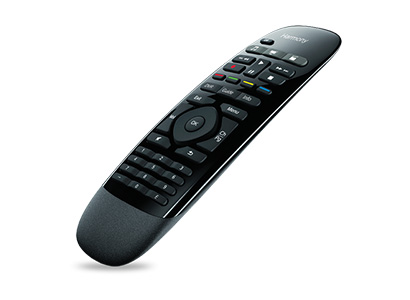 Plus a simple remote control
When your mobile phone is not available, use the included simple remote control. It lets anyone in the family change the channel and adjust the volume. And, simply press one button to switch to favorite activities, like watch TV or play a game.*
*After initial online setup
Channel availability subject to your local service provider. Remote screen images are for illustrative purposes.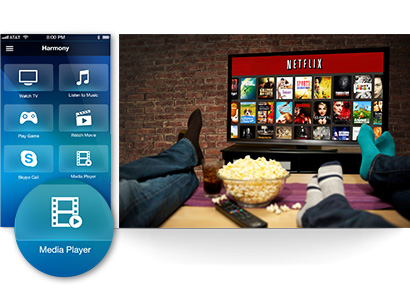 Game console control
The included Harmony Hub turns Wi-Fi® signals from your mobile phone into IR and Bluetooth® commands your home theater system can understand. Access internet services like Netflix® and Hulu® on your PS3®, Wii® or Xbox 360®.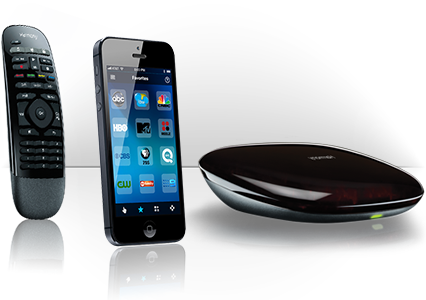 Control devices behind closed cabinets
The Harmony Hub also allows you to control home theater devices located behind cabinets or walls. You don't have to point your mobile phone or remote at your devices anymore. You don't even have to be in the same room.
Harmony App for iOS or Android
Anyone in the house can turn a iOS® or Android® smartphone into a personal entertainment remote with personal Activities, gestures, and 50 channel Favorites.
The free app will walk you through the process step-by-step right on your mobile phone. And, Harmony users can use their current device and activity settings to make the setup process even easier.
Apple, the Apple logo, and iPhone are trademarks of Apple Inc., registered in the U.S. and other countries. App Store is a service mark of Apple Inc.
What's included
Harmony Hub
Remote Control (Without Direct IR)
IR mini blaster
USB cable
AC adapter
User manual